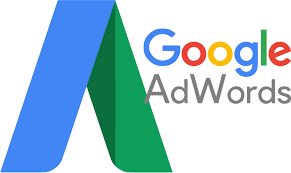 If Google Adwords is part of your online marketing strategy, knowing how to run a campaign or finding someone who knows how to run a campaign is a must. Adwords is not a one size fits all or set it and forget it strategy, it should be constantly refined to meet the needs of your organization. Here is a short list of 5 things you should consider for running an effective campaign.
The Basics of Running a Google Adwords Campaign
Set a budget. Simple as it seems, setting a monthly/daily budget is the best way to maximize your campaign. It causes you to focus on optimizing the most important keywords and gets you away from the spaghetti against the wall approach. You will soon see where the bulk of your ad spend is going and if it's effective.
Create multiple ads. Not all ads are created equal, sometimes simple word placement impacts an ad negatively or positively. Consumers are a fickle bunch. Create 3-4 ads per campaign and track their effectiveness using a couple metrics like bounce rate and time on site. Personally, I like to know how many times someone clicks on my add just to leave immediately, 100% bounce rates are fatal for adwords campaigns.
Being in the top 6. Google search results whether for gardening or athletic gear show ads. Having your ad in 1 of the top 6 slots (at the top of the page or on the sidebar) does better for your campaign, which drives more people to your site and more awareness/sales. Guess what? You may have to pay or bid more for a higher ranking ad placement slot. To get these coveted top spots, you must bid against others who want those placements as well. Unless you have an unlimited budget, some keywords are going to suffer in 8th, 9th, or 10th place on paid search results.
One keyword to rule them all. When starting an adwords campaign, think about the keyword or string of keywords (long tail keywords) that best describe your product or service. In the beginning of every campaign, more is better but after a couple weeks, you should start to see the keywords that just aren't bearing fruit. These include pricey clicks that results in immediate drop offs or low CTRs. You can go into the campaign and pause and/or delete them.
Set automated rules. This is gold. Not everyone has the time or fortitude to spend hours tweaking and refining keywords and ads on your campaign, so why not set some automated rules to kick in and pause poorly performing keywords? Trying to trend for garden supplies but the keyword mulch is coming back with a high bounce rate and low CTR? Why not set up a rule to pause all keywords with bounce rates above 90% with more than 5 clicks and a time on site that is less than 5 seconds?
More Questions about Google AdWords? Contact Final Piece and we can talk you through the pros and cons of running a campaign for your business.