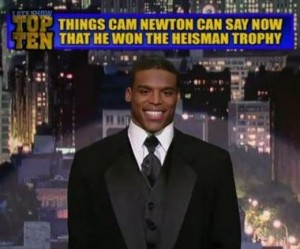 After reading a great article in Inc. Magazine last month on the best business bargains for self-funded entrepreneurs I felt obligated to share what I believe to be the Top 10 Websites for Small Business Entrepreneurs.
When I say the Top 10 Websites for Small Business Entrepreneurs, I mean the places you can visit for great deals on mission critical items every small business entrepreneur needs to run and manage a successful small business.
A few of these I ripped straight from the Inc. Magazine article – but only because I have used them in the past and fully agreed with their inclusion.
I hope these help you, because they have truly helped me!
*****
1. 99Designs.com – You obviously need a logo and you probably have no idea where to find it. 99Designs offers logo packages for as low as $295. Worried that cost will affect quality? Don't. 99Designs is chock full of graphic designers who are ready to submit entries once you sign up and describe the type of logo you are looking for. These creative-types then enter a contest where you are the judge and get to select a logo from a bunch of entries. Obviously the more money you put up the more entries you get. But I can tell you from experience that even if you shell out $500-$750 you are spending WAY less than you would with a design shop and you will most likely be very happy with the end result.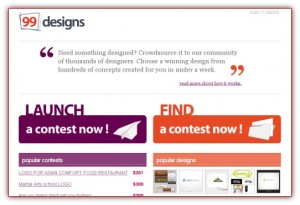 2. eFax.com – Save paper, save time, save money. No need for a fancy fax machine or a second line in your home. With plans as low as $12.95 you can send and receive faxes that will come directly to your email in PDF form. You may need to invest in a scanner, but come on, you have a business and no scanner? 🙂
3. Elance.com – Need some high quality help but don't have the money to pay a full-time employee yet? Elance offers a robust network of freelancers that are great at what they do. Whether you need web developers, programmers, writers or a variety of other experts – Elance has them. Don't worry about the quality of work either as everyone is rated and you get your pick from a pool of qualified professionals.
4. Download.com – Need some new software? This CNET hosted site offers up a plethora of free and paid desktop apps in one place. My favorite part is that you can read thousands of reviews and see how many folks have downloaded each program so you don't waste your time learning to use garbage.
5. iContact – I've used a bunch of email marketing software and for overall quality and price, I believe iContact is the way to go. I appreciate their transparent pricing structure as well as a software platform that can be mastered by those with little experience to those who are HTML masters.
6. Dreamhost.com – For a guy like me that manages a ton of websites, I want a company that has good customer service and can offer explanations when there is any downtime. Dreamhost also offers a variety of "one-click installs" that makes it fast and easy to upload WordPress or Joomla to the back end of your website so you can save all your time for design. They also have great pricing and a user friendly dashboard for those with at least moderate experience in web development.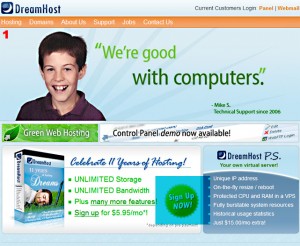 7. Hubspot.com – If I had to choose a monthly service that is well worth the commitment for any entrepreneur that either does a lot of business online or is interested in generating business online (which you should be) – Hubspot is it. For a commitment as low as $3,250 for an entire year of services you get a package that will help create, nurture and convert leads. They also offer great support and will help those businesses unsure of how to qualify the value of social media.
8. Craigslist.org – I know, I know – you've heard of Craigslist. But have you used Craigslist to purchase office furniture, office supplies, electronics or even to find interns willing to work for you? If you haven't, go there now and truly experience all it has to offer. You don't need to think of it simply as a place to sell your old Nintendo games anymore.
9. Tabsite.com – If you are a small business than you would likely benefit from having a presence on Facebook. A presence that can offer current and potential clients another avenue to get support, discuss your products and services and create a [INSERT BRAND NAME] community. For as little as $50 per year, Tabsite will help make that Facebook experience one that visitors won't forget. You've seen a Facebook Page I'm sure – Tabsite will change what you think of a Facebook Page.
10. Google Products – The great thing about Google is all the free products it offers. What's even better is that many of these products can really help the small business entrepreneur. Whether you want to track online mentions of your company, analyze website traffic, share online documents or get blogs sent directly to one location – Google Products can help.